Gore Park and Its Fountain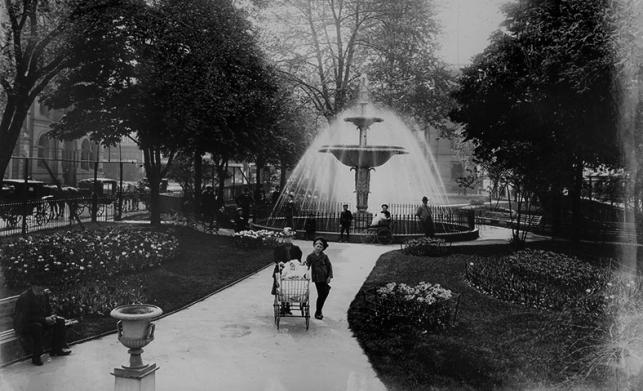 Gore Park was known as the Gore on King Street when it first came to be in 1801. Although there was some initial controversy about the park, it has remained at the core of Hamilton for well over 200 years.
Hamiltonians will recall the history of the Gore Park fountain and the number of changes made to it over the years. Memories of Remembrance Day services, holiday displays that often included livestock and beautiful gardens come to mind.
The Gore has been witness to so many of Hamilton's stories and we're happy to share some with you here.
Click one of the thumbnails below to watch that video