COVID-19 Community Archive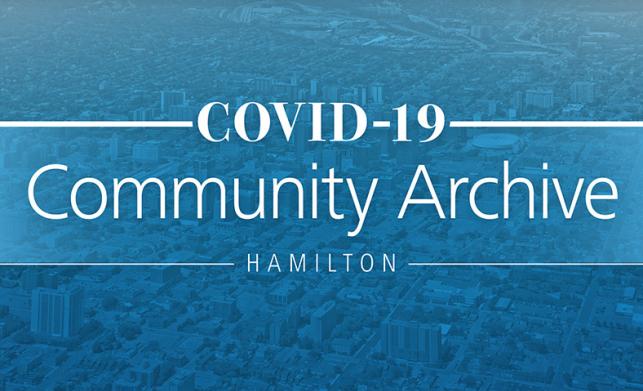 Our daily lives have been affected by the COVID-19 pandemic. Whether you are a front-line worker providing essential services, a student navigating the world of online education, an employee learning to adapt to working from home, a senior in self-isolation, a business owner impacted by the shutdown or someone who is missing a loved one, we are all experiencing this together.
HPL's Local History & Archives is documenting the stories and experiences of our community during this moment in history and we need your help to do it. Your participation is essential. We all have a story to share. Collecting these stories ensures the voices and experiences of our community are preserved for the future.
We encourage Hamiltonians to share their stories by submitting a piece of writing or photograph that captures your daily life during the COVID-19 pandemic. Submit one or two photos that illustrate your experiences during the pandemic. We are also interested in digital photographs or digital copies of pandemic-related artwork. We also encourage creative writing, fiction or non-fiction submissions — from journals, to reflections, to poems or prose — we're interested in your story. Help us build the COVID-19 Community Archive today to help record this unique time in our history.